Hello, Folks ! Hope you are busy to buy Christmas gifts and shopping  for family and friends. I also looking for some game accessories to gift myself 🙂 By the way Here I again to share you some of the game that i played well most. So i want to tell you these top word games free available on facebook this year. I bored with clash of clans and Slotmania so I tried these word games free over the time to fresh my mind and do not want to be played a harder strategic game on facebook.
If You also feeling lazy like me then you should try these word games free games as solo players or multiplayer depends up to you that how to want to play these word game and show your skill and feel happy to himself that you still know how to make a spelling in quick time. So Below I am going to share these top word game free on facebook.
List Of Top Word Games Free Available On Facebook
Scramble 
scramble is one of my favorite word game free on facebook that i often play at least in a day to check my quick word finding skill within time. This game is little different from other word game free on facebook, Here you will more words in a row or column. Like here you can see a row 5*5 or 4*4 where you have to find max possible word in little time. This game you can play solo or even you can challenge to other facebook friends around you. If you will challenge the player in the real tournament then you have to show your skill to find the words fast as the comparison to your competitor. As fast you will find words your score will up day by day and you can be top of ladder soon. So Let's give it try here or even you can also challenge me if you think that you can beat me.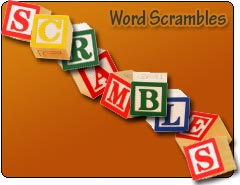 Words with Friends
This game is the same feature as scrabble have. This game is available on ios and android as well as with nifty cross functionally game. So you can challenge or invite your social friends to come and join the game as your opponent. This free word game is turn base game on facebook. When you will complete your turn, Facebook will send a notification to your opponent to complete his turn, as he begins to start to spelling out words.
This word games free is still in beta testing. But the responsive game by gamers so you can check it an option of scrabble.
Wordy
After words with friends I like to wordy. Wordy  is a free word game where you make spelling quickly as you can. If You remember game letter linker , It is quite similar game. Where you choose letters and make words. Here In this wordy game you can play solo. And if you wish you can challenge another real-time player who is ready to play. I often play this game in my midday after having my lunch and on rest mode.
Word Challenge
In this new arena of word games free available on facebook game. Word challenge is the best word making game developed by Playfish. In this game you can make as much as possible words in limited time. Here is plenty of option in this game like you can shuffle the words to make words that exist in the game directory. This is purely fast skill game of making words. When you choose tiles you will see the many letters on one tile and from that you have to make as many possible words as you can in short period of time and submit it to check. If you will qualify you will earn some point to get the new challenge of next level of the game. You Can play this game one on one and also can invite your friends to join you as the challenge.
Word search II
Word search II is the funniest and skill based word games free that you can enjoy with good graphic. In this game, you have to find words in board where you can find your words horizontally , vertically , or diagnostically. You will given the hint by 1st latter rest up to you to find words on tile.
Hope you liked above list of top free word games available on facebook. You can also mention your favorite free word games which you think i must have added above.